More Able Learners at WPS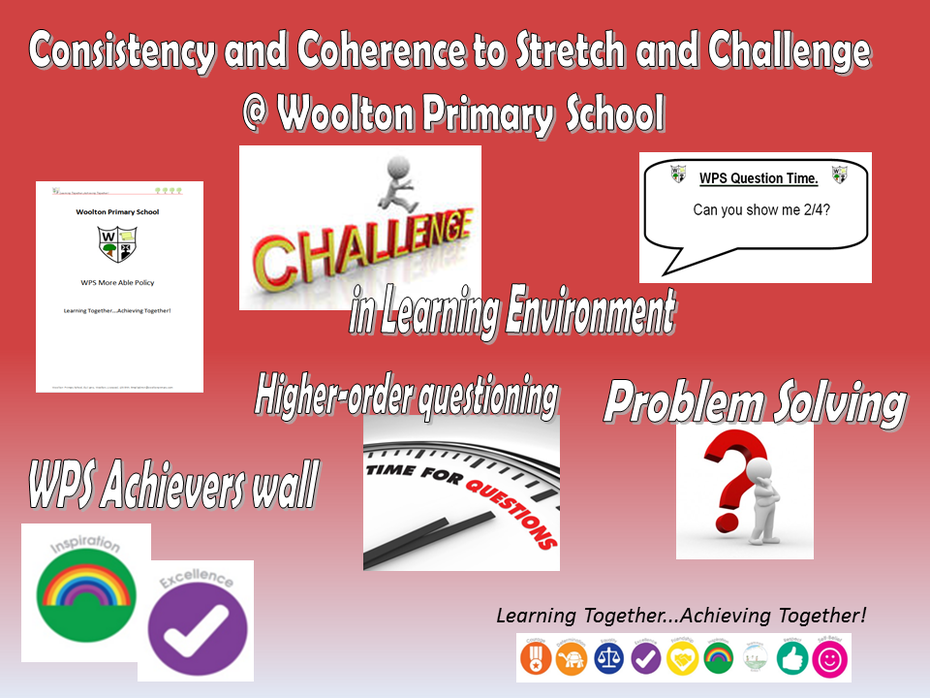 At Woolton Primary School we provide an inclusive and engaging curriculum for all our children.
WPS More Able Pupils are children working in advance, or who have the potential to work in advance, of their peers in more than one subject.
If you would like further information about supporting More Able Children please contact the school office - admin@wooltonprimary.com
Please click on the blue link below to view a copy of our More Able Policy.
WPS Supporting More Able Learners 2021-22
At WPS we provide a board curriculum with many opportunities for our More Able children to excel academically, artistically and in sporting activities.
There is a full and varied range of activities offered to all our children with a further extended planed programme offered to our More able and More Able Pupil Premium Children.
Activities include;
Themed More Able Days
English/Maths study afternoons
Cookery
Cross Stitch
MA Weekly Mentoring
Reading Buddies
Drama and Poetry Workshops
Reading for Pleasure Lending Library
Lunchtime English Club
Lunchtime Maths Club
Lunchtime Athletics Club
Storytelling Workshops
Please see the links to the following websites providing further useful information about supporting More Able children.