Forthcoming activities - Our Eurovision and Coronation storytelling events are coming in May 2023
Blaise the Bus, The Giant Library Book and Storytelling at WPS
WPS is very proud to be the home of Blaise the Bus and the Giant Library Book. both are exciting spaces for encouraging and celebrating reading for pleasure and enjoyment. We host many reading based activities, including storytelling with Gav our storyteller in residence, on Blaise and in the Giant Library Book.
Blaise was a number 174 bus in Dagenham London and after decommissioning and came to WPS via a scrap yard in Warrington. After careful refurbishment, including ideas from the children, Blaise became a well loved addition to our reading for pleasure areas. Blaise was named following a special competition when one of our children discovered that the mathematician, Blaise Pascal, had produced some of the first ideas and designs for a horsedrawn bus.
The Giant Library Book, was dropped in our school grounds by one of the visiting giants, last time they were in Liverpool. We worked with local community member Simon O'Brien and he helped us to turn it into a wonderful library and reading for pleasure space to be enjoyed by all our children.
Find our more about Reading at WPS by clicking on the blue link here Reading at WPS.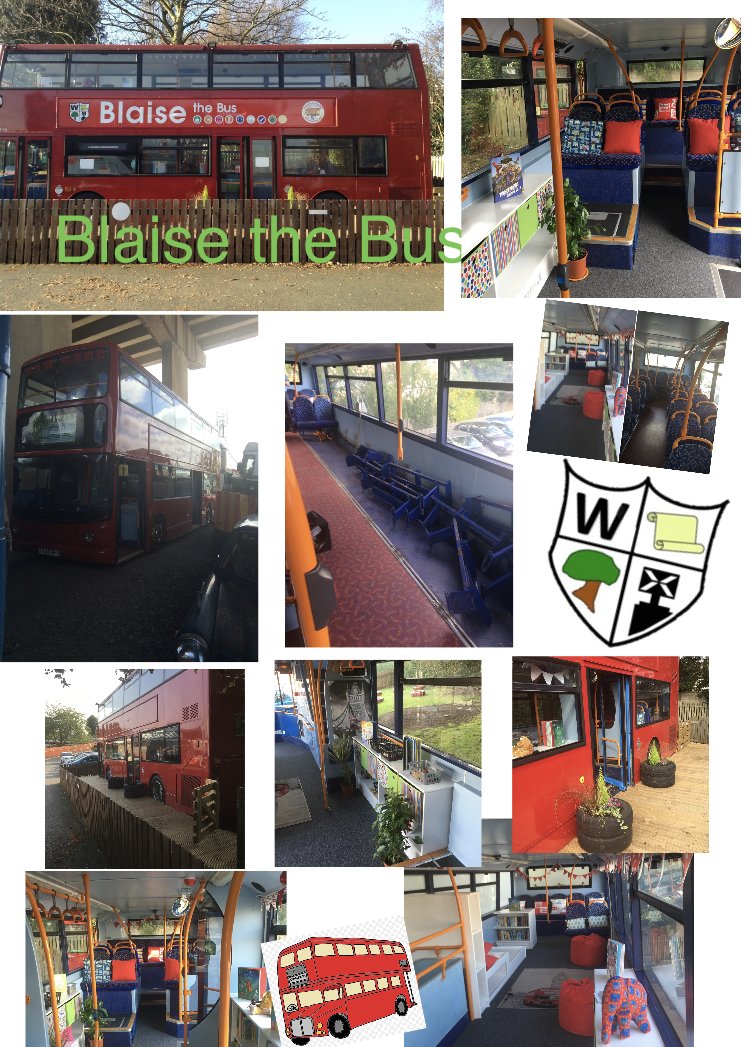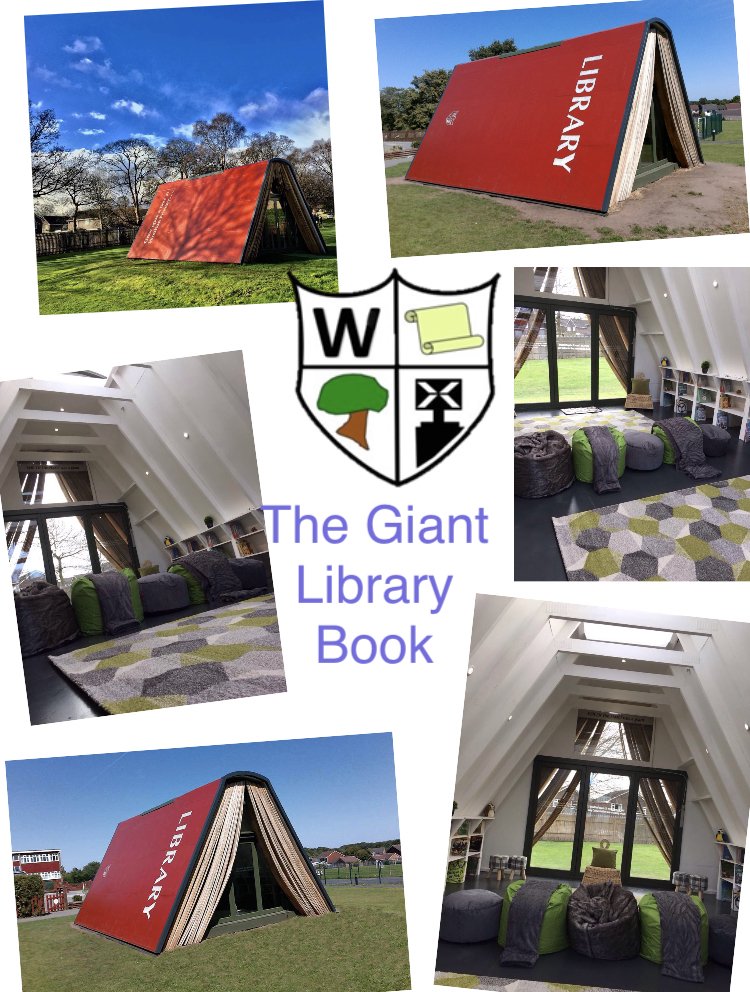 WPS Storyteller in Residence
We are so pleased that Gav Cross is our WPS Storyteller in Residence. Gav spends time in school on a termly basis sharing the wonders of storytelling often linking in with current themes or topics. Our children love working with Gav as he brings stories to life and encourages children with their own reading experiences.
Over the past year, Gav has worked on Blaise the Bus and in the Giant Library Book telling stories of Christmas past, supporting our mental health through mindfulness stories, shared familar stories for World Book Day and supported our Festival of Reading Weeks with tales encouraging reading for pleasure.
Gav continues to bring delight and enjoyment in stories and reading for us all.